Searching
Jamf Protect

Data in

Splunk

You can use the Search & Reporting app in Splunk to search data that has been collected by Splunk.
In

Splunk

, click the

Search & Reporting

app.
In the Search tab, enter a search using your

Jamf Protect

source HTTP event collector name:

source="http:Your-Event-Collector"

(Optional)

Use the pop-up menu next to the search bar to adjust the time interval.

Press Return or click the

Search

button .
Splunk
will display event records from the database that match to your search criteria, similar to the following example: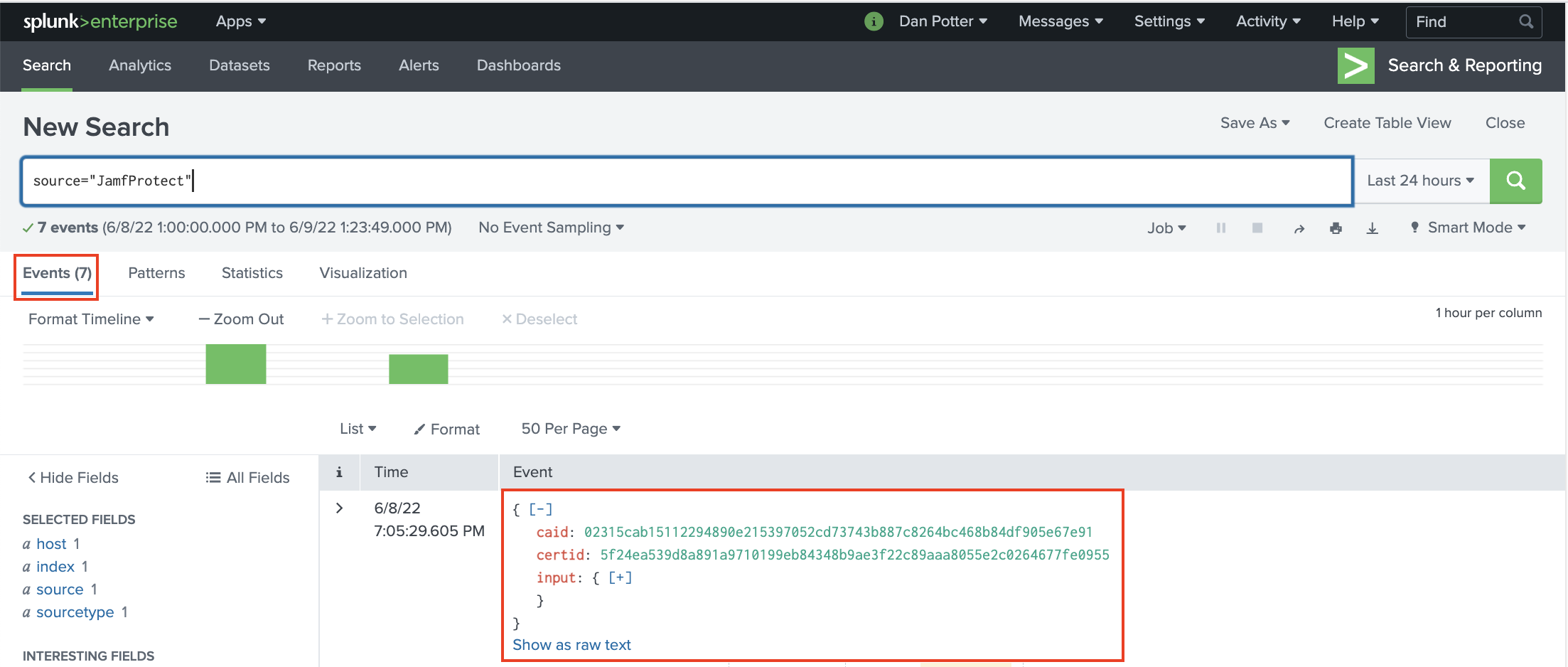 This example returns seven events, which is the number of Jamf Protect alerts reported in the last 24 hours.