Searching
Jamf Pro

Data in

Splunk

You can use the Search & Reporting app in Splunk to search data that has been collected by Splunk.
In

Splunk

, click the

Search & Reporting

app.
In the

Search

tab, enter a search for your

Jamf Pro

Add-on in the following format using the input you entered earlier in the

Name of the Modular Input

field (e.g., "JamfPro_Computers"):

source="jamf://NameOfModularInput"

(Optional)

Use the pop-up menu next to the search bar to adjust the time interval.

Press Return or click the

Search

button .
Splunk
will display event records from the database that match to your search criteria, similar to the following example: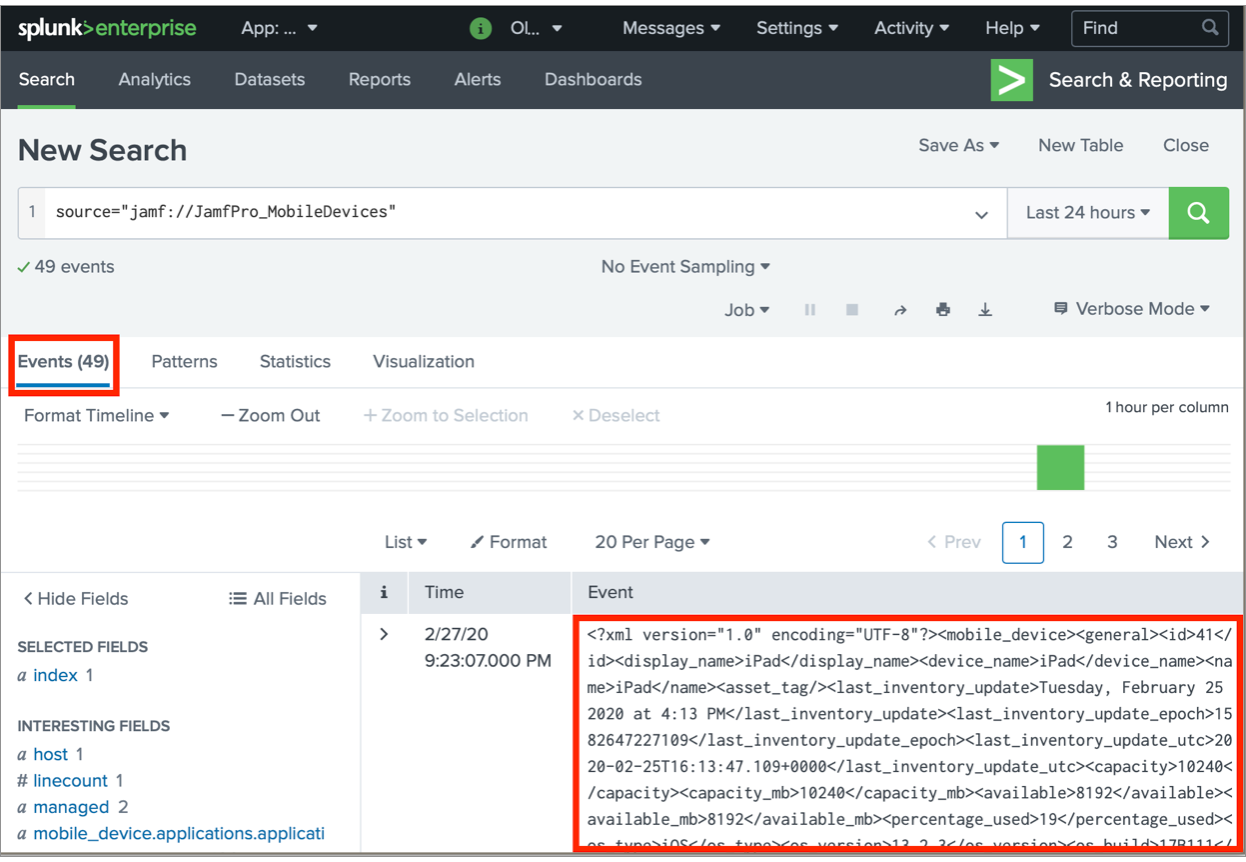 This example returns 49 events, which is the amount of mobile devices in Jamf Pro that reported data in the last 24 hours. Each event contains data collected from the Jamf Pro Classic API in XML format.
Basic Search Components
The following table explains the core components of searches used to view Jamf Pro data:
Search Component
Description
source=""
Defines the field to search (source)
jamf://
Narrows the search to data collected from the

Jamf Pro

Add-on
input_name
The name of the input you created within the Jamf Pro Add-on. In the example above, "JamfPro_Computers" is used.