Jamf Cloud Distribution Service Communication
The Jamf Cloud Distribution Service (JCDS) is a cloud distribution point offering that is available if your environment supports the use of JCDS. The following diagrams illustrate how the JCDS communicates in your environment.
Note:
All communication with JCDS is over SSL using port 443.
General Requirements
Jamf Pro must be hosted in Jamf Cloud and you must have the subscription-based option to use JCDS as your cloud distribution point.
Communication Overview
The following diagram explains the communication when a file is uploaded to JCDS: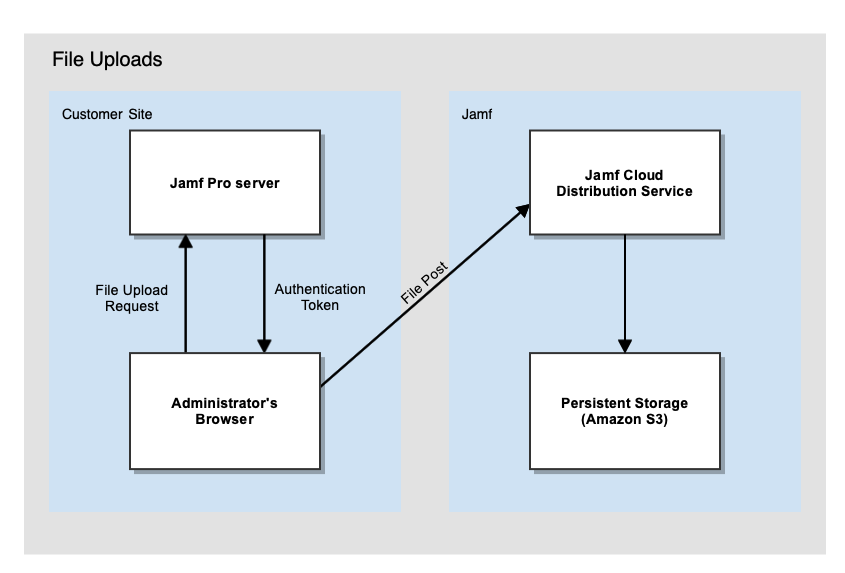 The following diagram explains the communication when a file is downloaded from JCDS: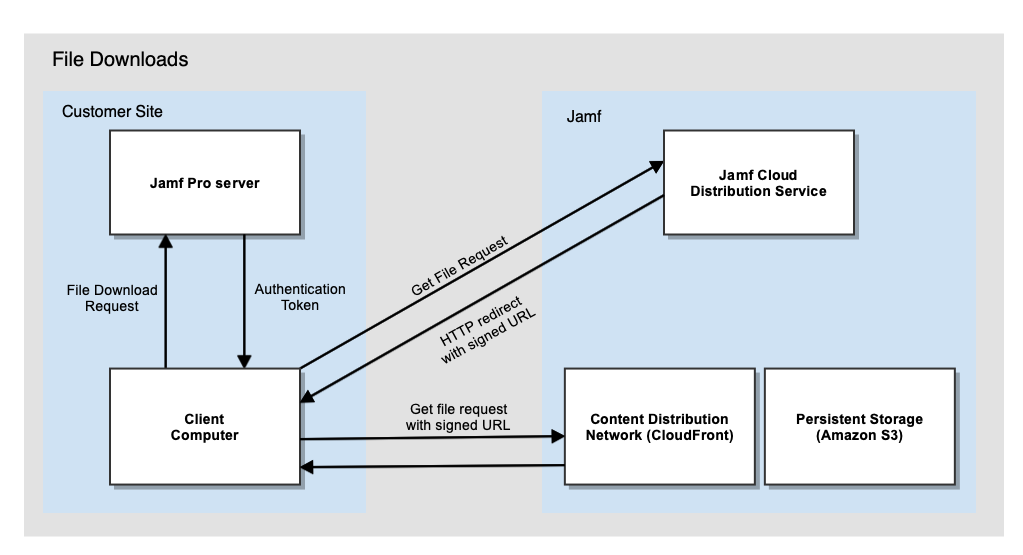 The following diagram explains the communication between the Jamf Pro server and JCDS: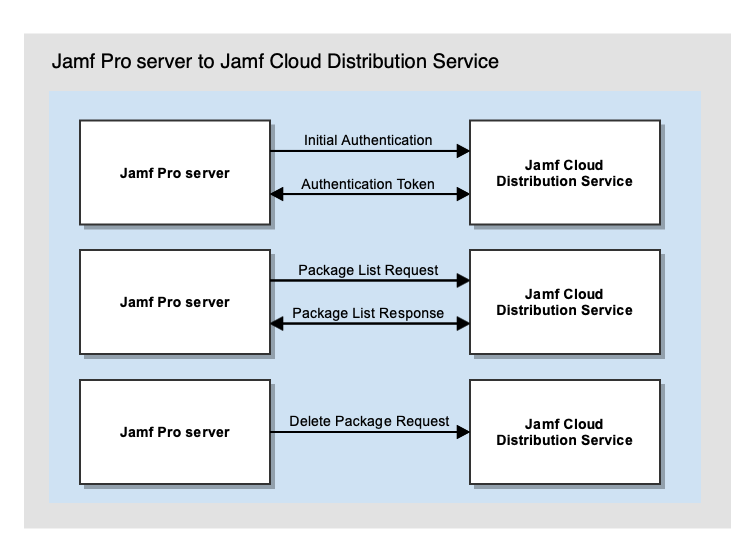 Additional Information