There are several reasons to wipe a device. For example, in order to push a DEP Profile to a device that's already gone through the setup assistant, the device will need to be wiped before the DEP Profile can be pushed.
Devices can be wiped in the following ways:
Using Apple Configurator 2

On the device itself

In the Jamf School Device overview
Wiping the Device Using Apple Configurator
When using Apple Configurator 2 to wipe a device, you will need to connect your device to a macOS device. When you see your device in Apple Configurator, right-click the device and navigate to Advanced > Erase all Content and Settings.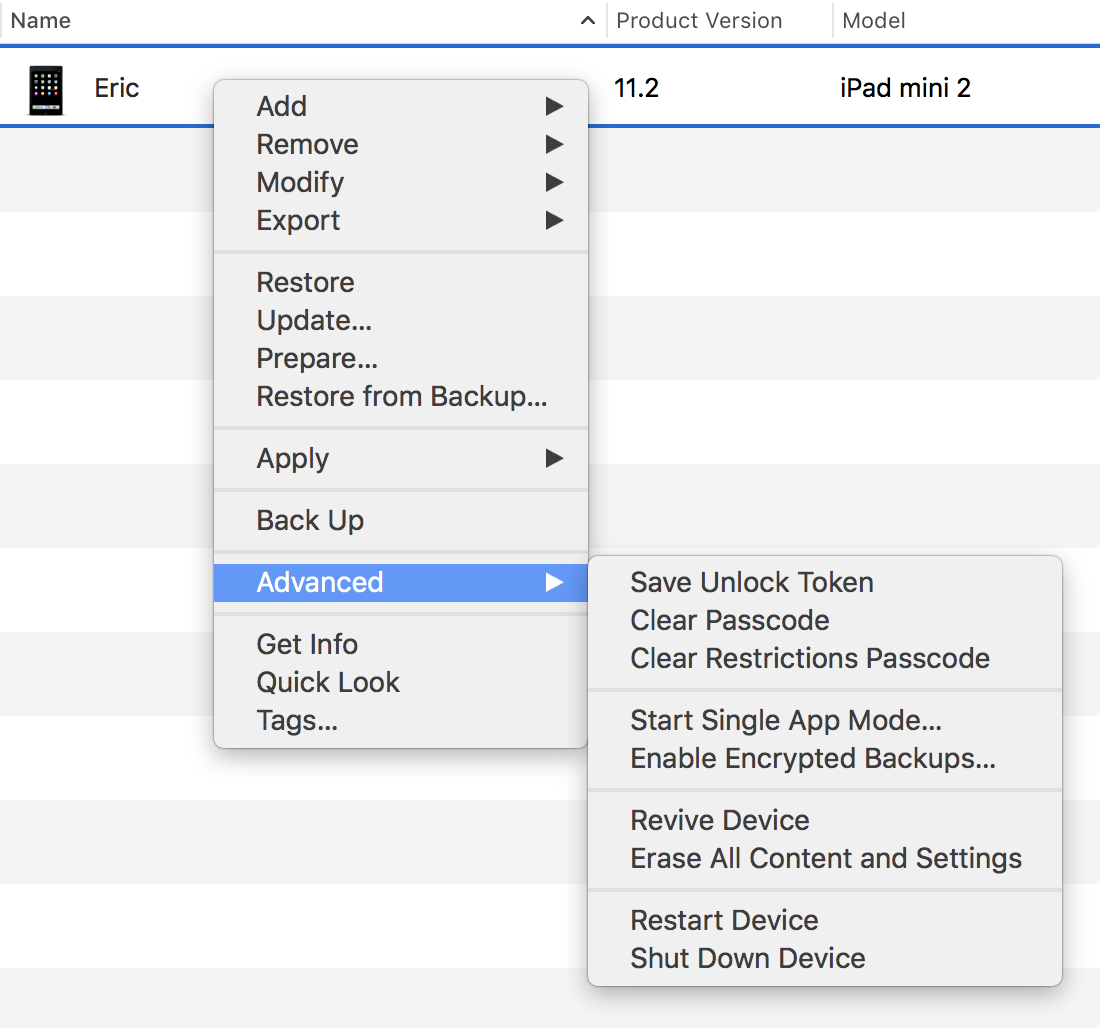 Wiping the Device Using the Device
It is possible to wipe a device using only the device itself by navigating to the Settings App > General > Reset > Erase All Content and Settings shown in the screen shot below.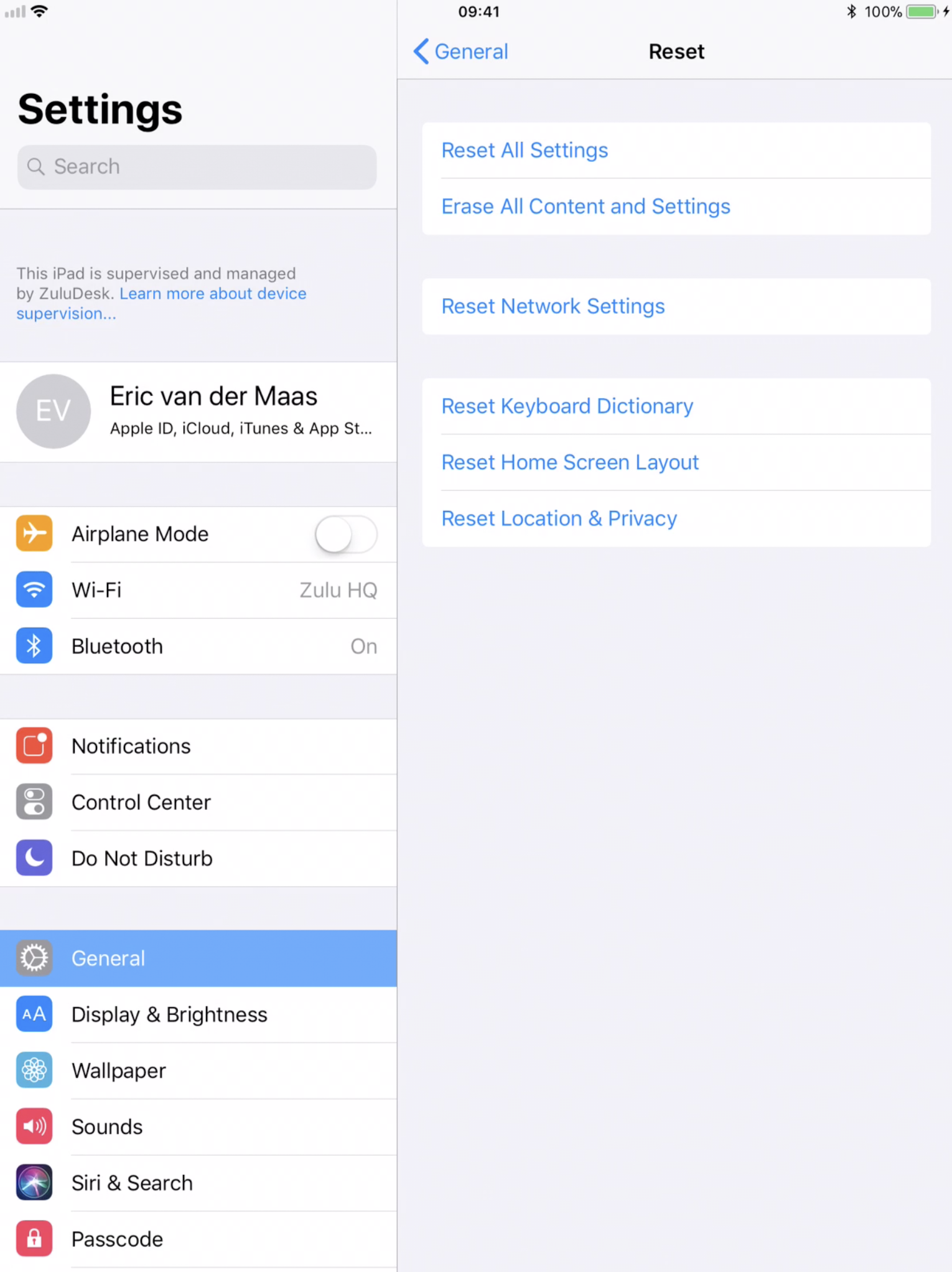 Note: If you do not see this option it's possible this is disabled within a restriction profile. Navigate to the restriction profile and see if "Allow the use of the 'Erase All Content And Settings' setting" is checked off.
Wiping the Device in Jamf School
It is possible to wipe a device using only Jamf School. This is done with the Wipe Device option on the Device details page in Jamf School. Here, you have the option to clear the Activation Lock when you are wiping the device.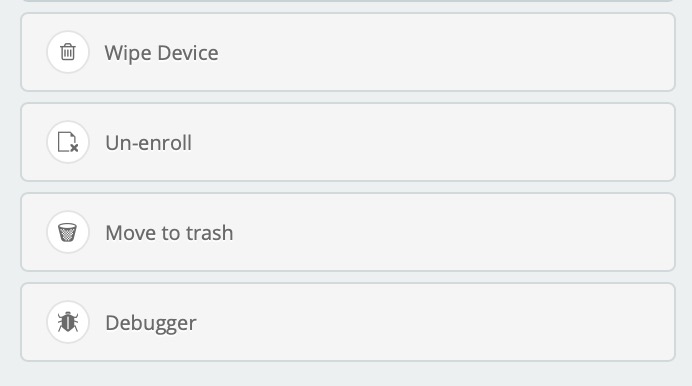 If you want to wipe multiple devices, you can use the bulk action in the device overview. Select the devices you want to wipe and click Wipe Device.