The following sub-categories are listed under Users & Groups:
Overview—A list of all the users in Jamf School Management System

User Detail—A detailed view of a single user

Trash—A list of deleted Users

Groups—All created user-groups within Jamf School Management System
In the overview you can see all the users that are in Jamf School Management System, and several available options:
Adding new users

Importing users (EdeXML and CSV files)

Exporting users (CSV file)

Filtering

Searching
User Detail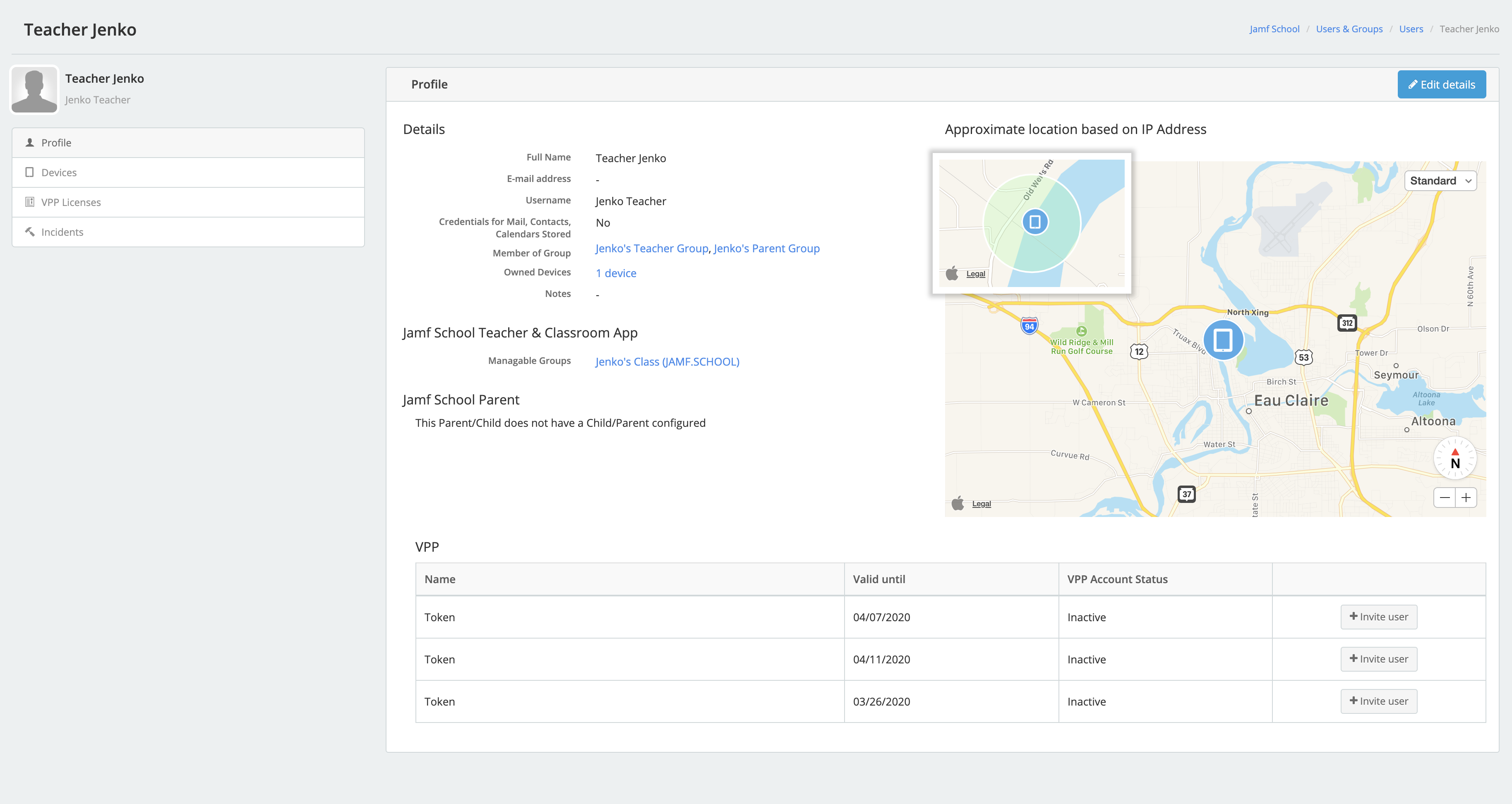 When a user is clicked in the overview you'll see the detail page as shown above, on this detail page there's a few things you can see regarding this user:
Profile information

Jamf School Teacher & Classroom App information

Jamf School Parent information

VPP Token status

Approximate location

Note: This is based on the public IP address the user is connecting to.

Currently assigned devices

VPP License information

Incidents regarding this user

Note: Explained in detail in the "Incidents" section.
Trash

This is an overview of all the deleted users. These users have no access anymore.
Groups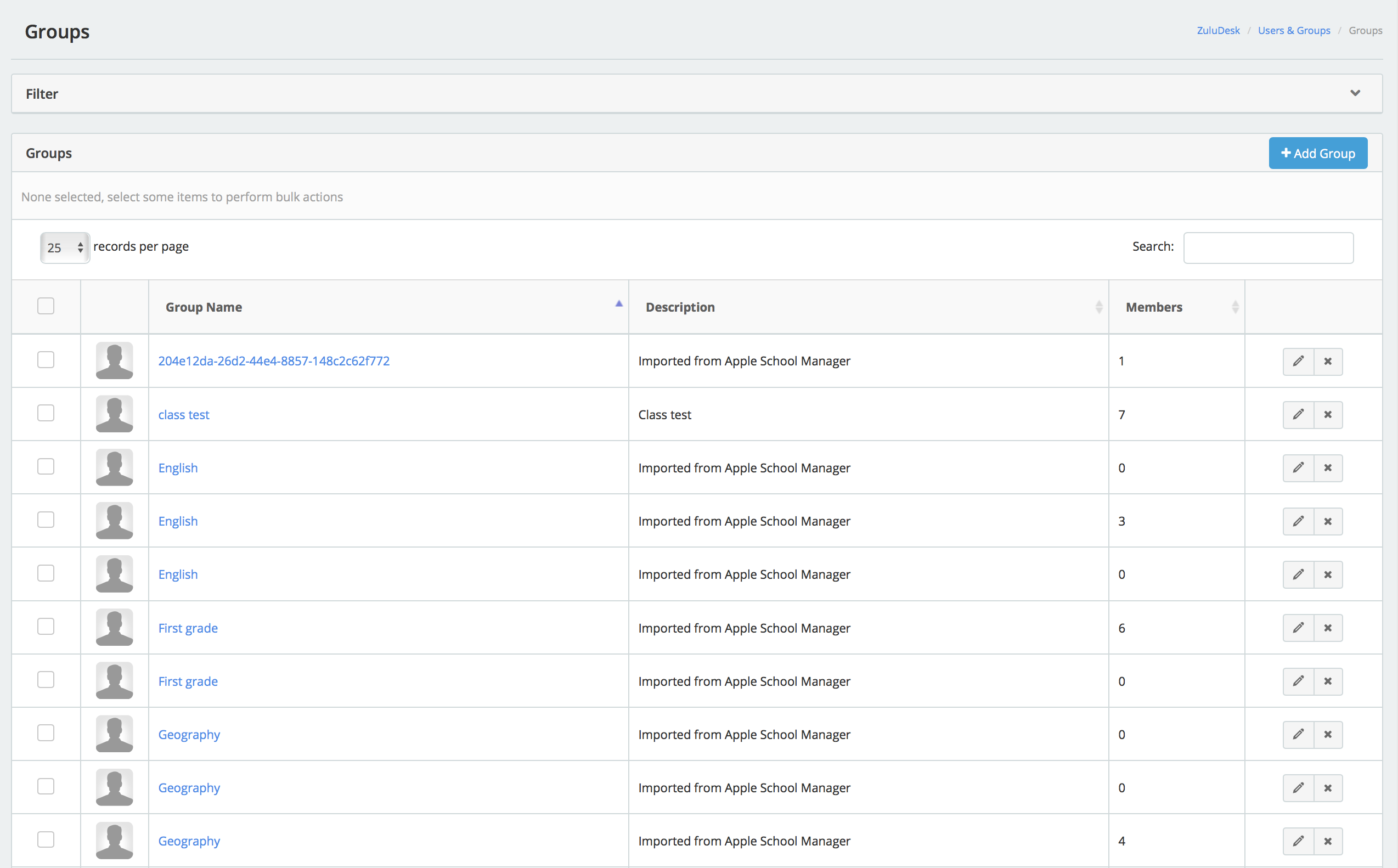 Here you can see all the groups that are available in Jamf School Management System, both manually created ones and imported from Apple School Manager.