Setting Time Restrictions on a Profile in Jamf School
Important: This article assumes you know how to create a profile and push it to devices.
In Jamf School Management System, you are able to set time restrictions on a profile. For example, if you want to enforce a profile that disables the usage of certain apps during school hours, it is possible to configure this feature.
You will need to have a profile set up that you want to use. In this article, we will be using a layout restriction profile shown in the screen shot below as an example: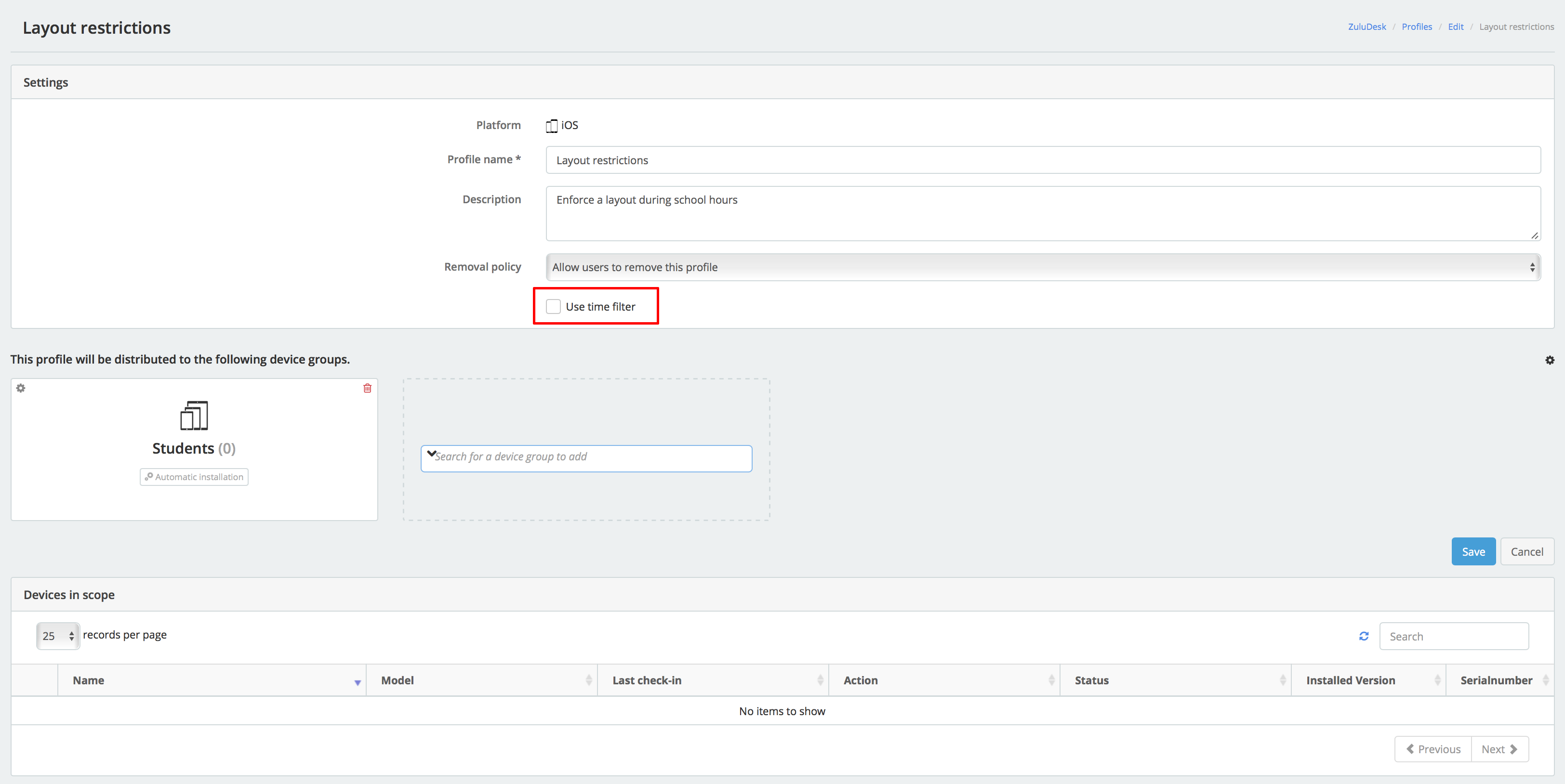 Selecting the time filter function (highlighted in the screen shot above) enables you to set a start and end time for the profile. You can also configure what days this profile should be active. During these days and between the selected start and end time, the profile will be installed on the device enforcing anything configured inside of it.
Notes
A device will only get the profile queued during the start time. The device has to check in for the profile to actually push.

It could take up to 15 minutes before a profile is pushed, but in practical use it usually takes less time to push the profile.