The Organization tab has several features:
Settings

Import / Synchronize

Administrators

Reseller info
Settings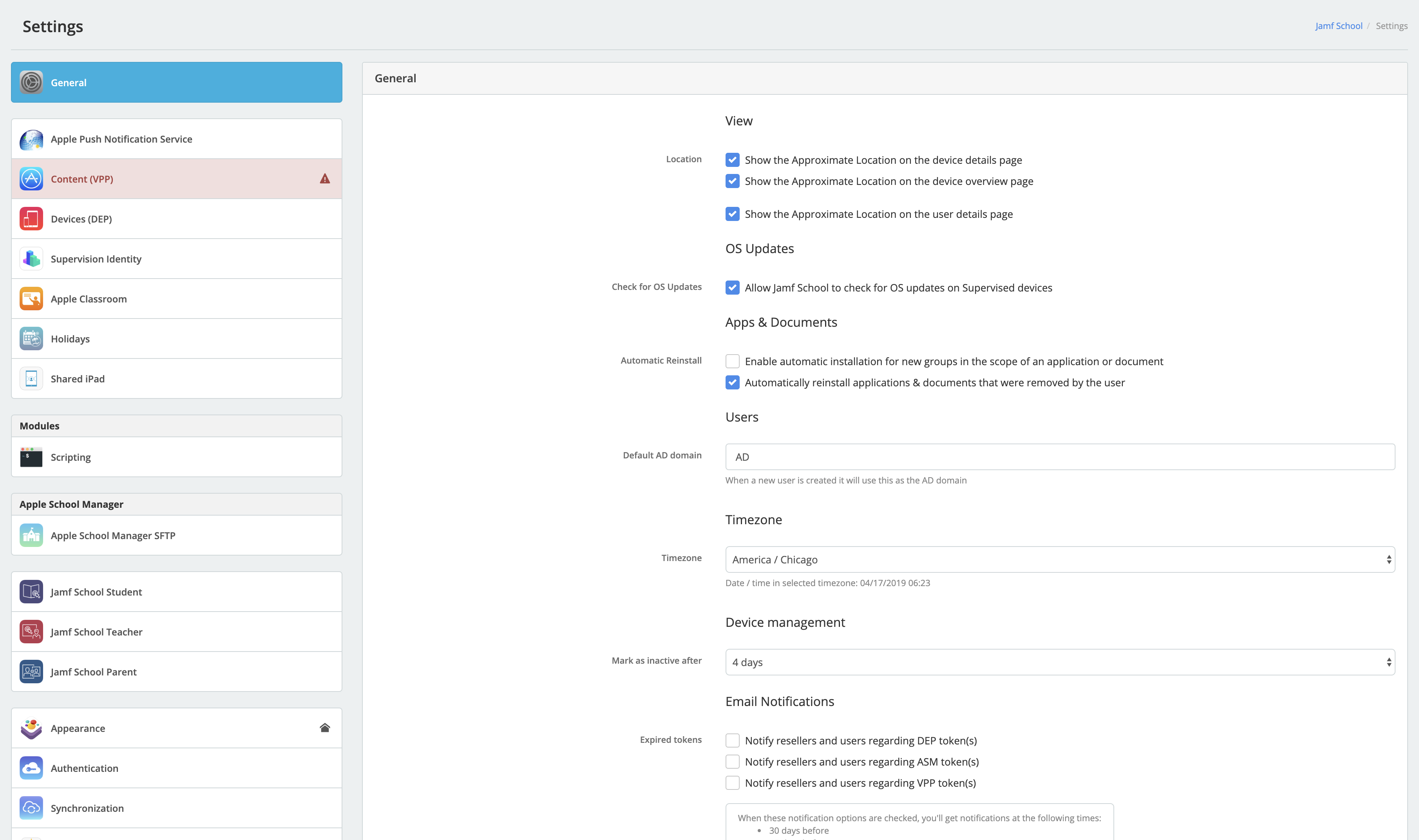 In the organization settings of Jamf School, you can change most settings. The following gives a short explanation of what the setting does and how it works:
General—Here you can enable or disable some of Jamf School features, such as Location, Automatic updates, Automatic reinstall, Tethered Caching, and Timezone.

Apple Push Notification Service (APNs)—Here you can see info about your Apple Push Certificate. You can also renew your certificate here.

Note: It is possible to change the assigned Apple ID, however you must create a ticket for this because it will reset your environment completely.

Content (VPP)—Overview of currently assigned VPP account and some options regarding VPP

Devices (DEP)—Shows your DEP token. You can also replace your token here.

Apple School Manager (SFTP)—Option to upload users to Apple School Manager through SFTP

Apple Classroom—Apple Classroom settings

Note: Automatic configuration based on Classes and users in Jamf School.

Shared iPad—Change the organization name shown on your Shared iPads

Jamf School Student—Options to enable or disable settings on the Jamf School Student or Jamf School Teacher apps. For example, allowing students to log off.

Jamf School Teacher—Options to enable or disable settings on the Jamf School Student or Jamf School Teacher apps. For example, allowing students to log off.

Jamf School Parent—Enable or disable the use of Jamf School Parent app and set time restrictions for the Jamf School Parent app.

Authentication—Choose your authentication method here: Local, LDAP, and Microsoft Azure.

Synchronization—Allows LDAP to synchronize every night between 2:00 and 3:00

Jamf School Beta Program—Here you can sign up for the Jamf School Beta Program.

Enrollment—Contains enrollment settings, such as device renaming and authentication for certain enrollment methods.

Locations—Set locations based on an IP address or range of addresses. These can be used in smart groups.

iBeacons—Add iBeacons to your environment.

Incident Types—Create incident types here for later use in the creation of an incident.

API—Use the Jamf School API.
Import/Synchronize

Here you can manually import information into Jamf School. You can also see the scheduled import tasks.
Administrators
Overview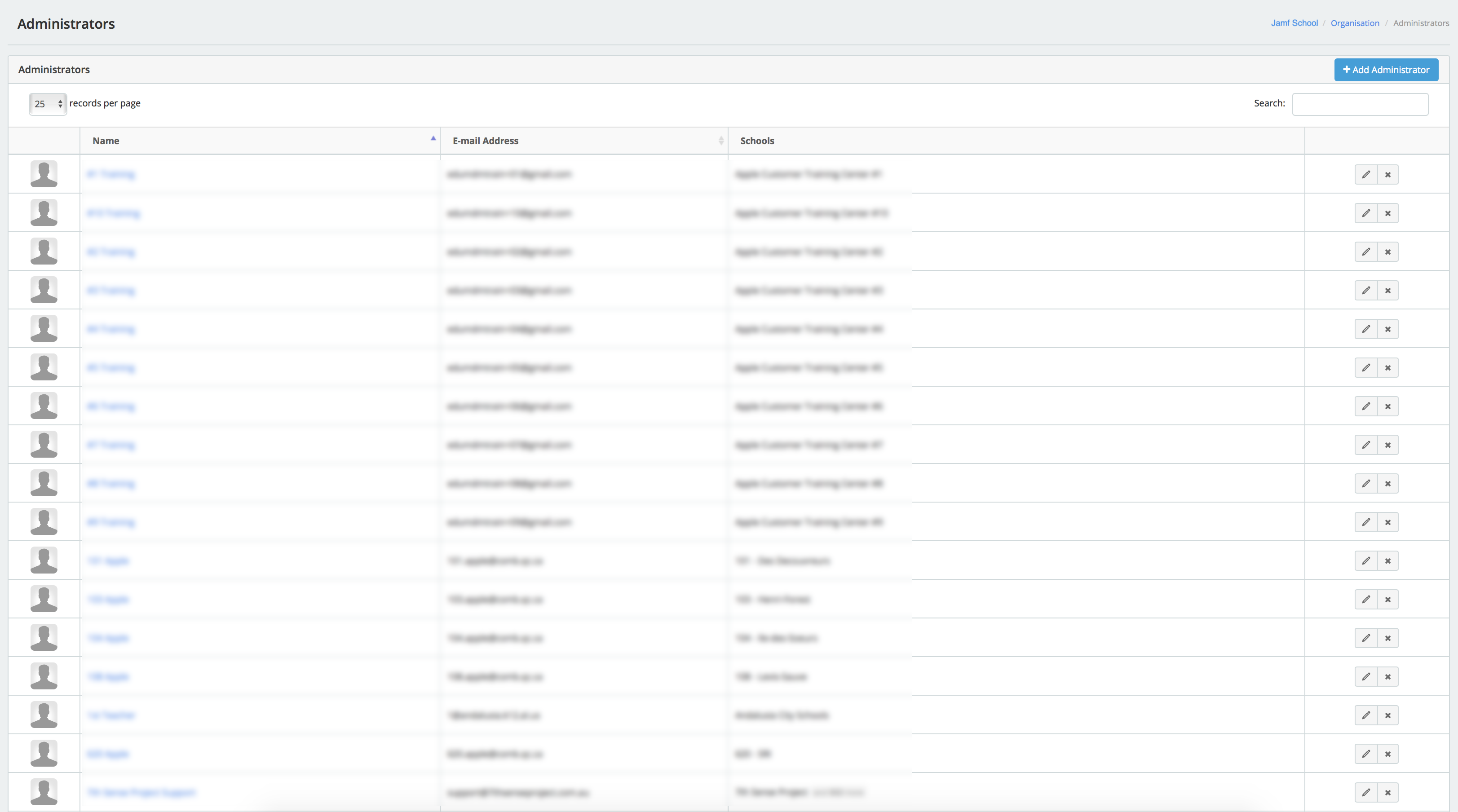 In the administrator overview, you can see a list of currently active administrators in your environment. You can also add an administrator here and see the details per administrator.

In the details view of an administrator, you can see what school they have access to, if there is a parent-child structure. You can also see their access rights here, and when and where they have logged in.
Locked Accounts

This is an overview of accounts that have been locked out of Jamf School. You can unlock these accounts by clicking the lock icon.
Reseller Info
This is an overview of things for resellers to know about Jamf School.