Installing Apps, Documents, and Restrictions on Shared iPads
Installing Apps, Documents and applying Restrictions to a shared iPad is not done in the scope of an App, Document, or Profile. These items can be installed under classes.
Navigate to a class and add shared iPads as shown in the screen shot below.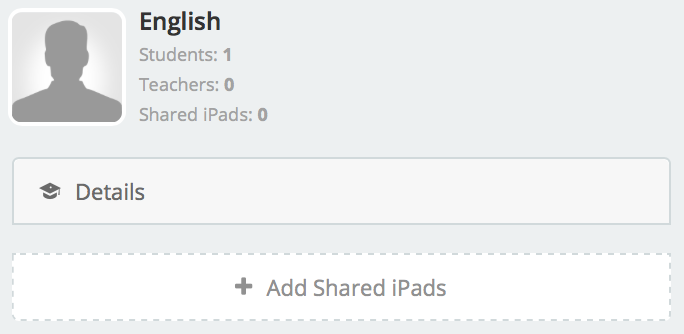 Note: You will have to filter on a specific device group if you do not want every shared iPad in this group. An example is shown in the screen shot below.

Once you have added shared iPads to a class, the options shown in the screen shot below will be available in that class.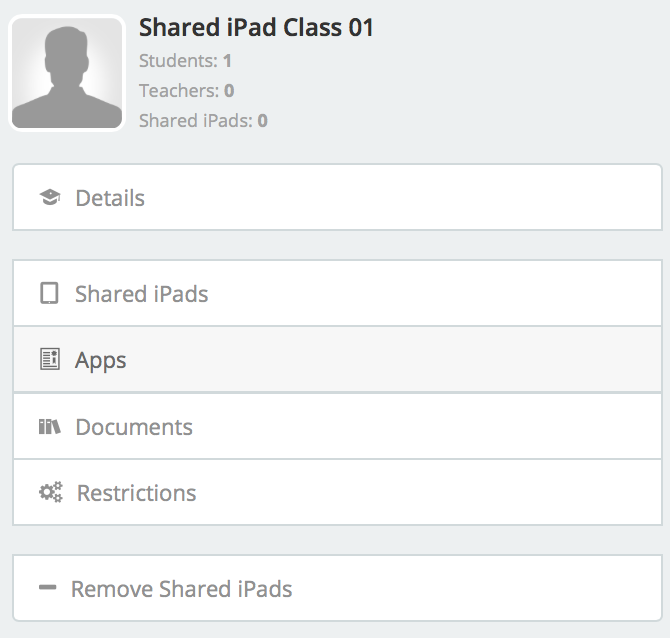 Using these tabs, you can set up Apps, Documents and Restrictions for these shared iPads. These settings are different by class.
It is possible to copy settings from an existing class by doing the following:
Select a class.

Click Copy settings from another class.

Select what you want to copy, and then select the class you want to copy it from shown in the screen shot below.