Distributing Apps to Students Using the Jamf School Teacher App
With Jamf Teacher, you are able to distribute apps to students, individuals, or an entire class.
When you are in a class, select "Install Apps" from the options menu. A pop-up will appear where you can choose to install App Store apps or VPP apps.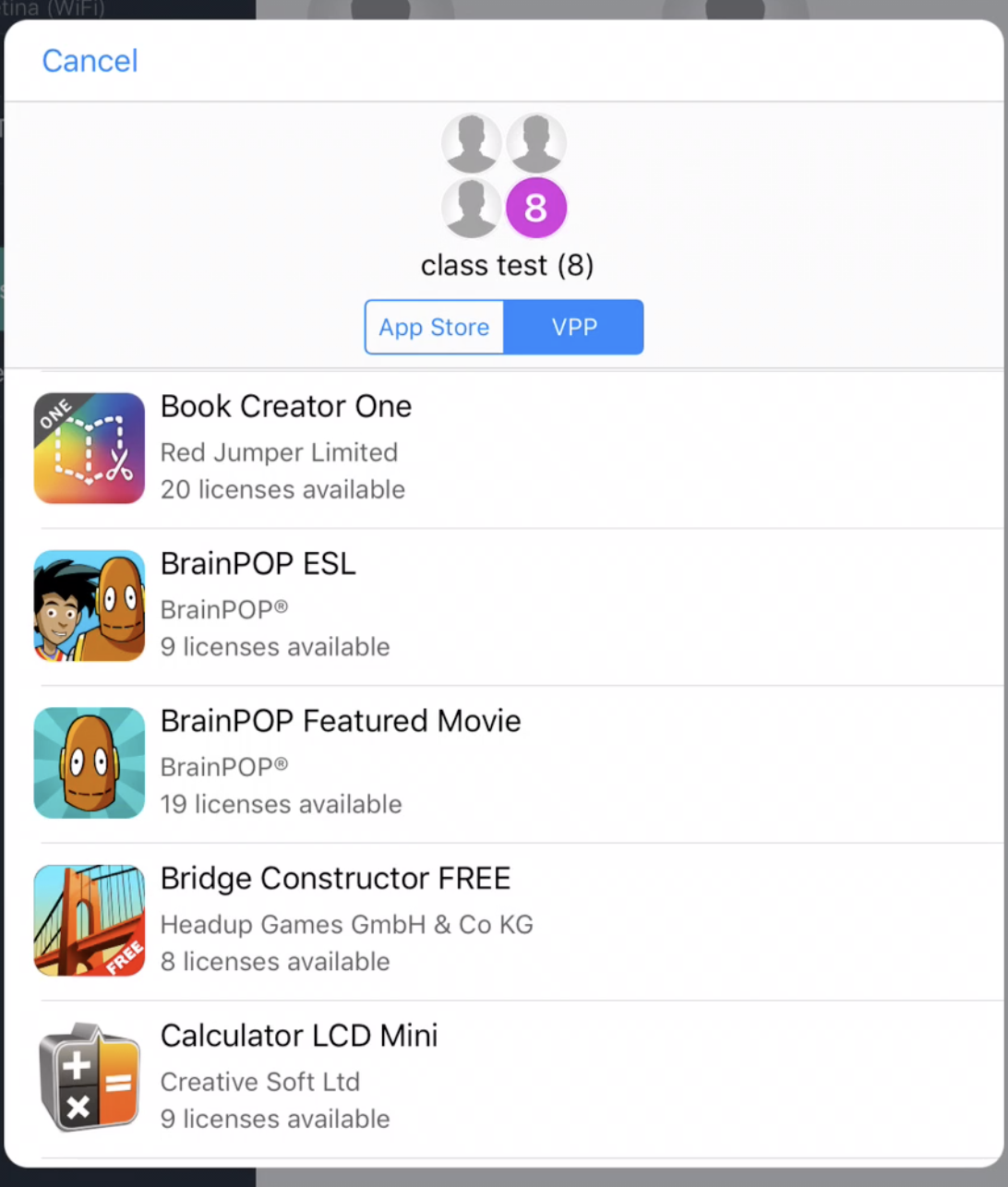 Note: It is possible for the IT department to disable Teacher App distribution.