Devices has a few sub-categories:
Overview—A list of all devices currently enrolled in your environment

Trash—Devices that aren't in use anymore

Note: Please keep in mind that devices that are placed in trash do not take up a license.

Updates—Here you can see all the devices that have an available update

Groups—A list of (static and smart) device groups.

Enroll Devices—A list of ways to enroll devices

Placeholders—A list of created placeholders that are used when enrolling a device

DEP—A list of DEP devices
Overview

In the device overview you can see all the devices that are currently enrolled in your environment. It is possible to sort, filter and search these devices however you like. It is also possible to export a .CSV file of this list.
Trash

Here you will find a list of devices that have been trashed. These devices do not take up any Jamf School Management System licenses and are purely there for archival purposes.
Updates

In this list you can find devices that have an available iOS update. You can "Download Only" and "Download & Install ASAP", when the update is already downloaded you'll have the option to "Install ASAP".
Groups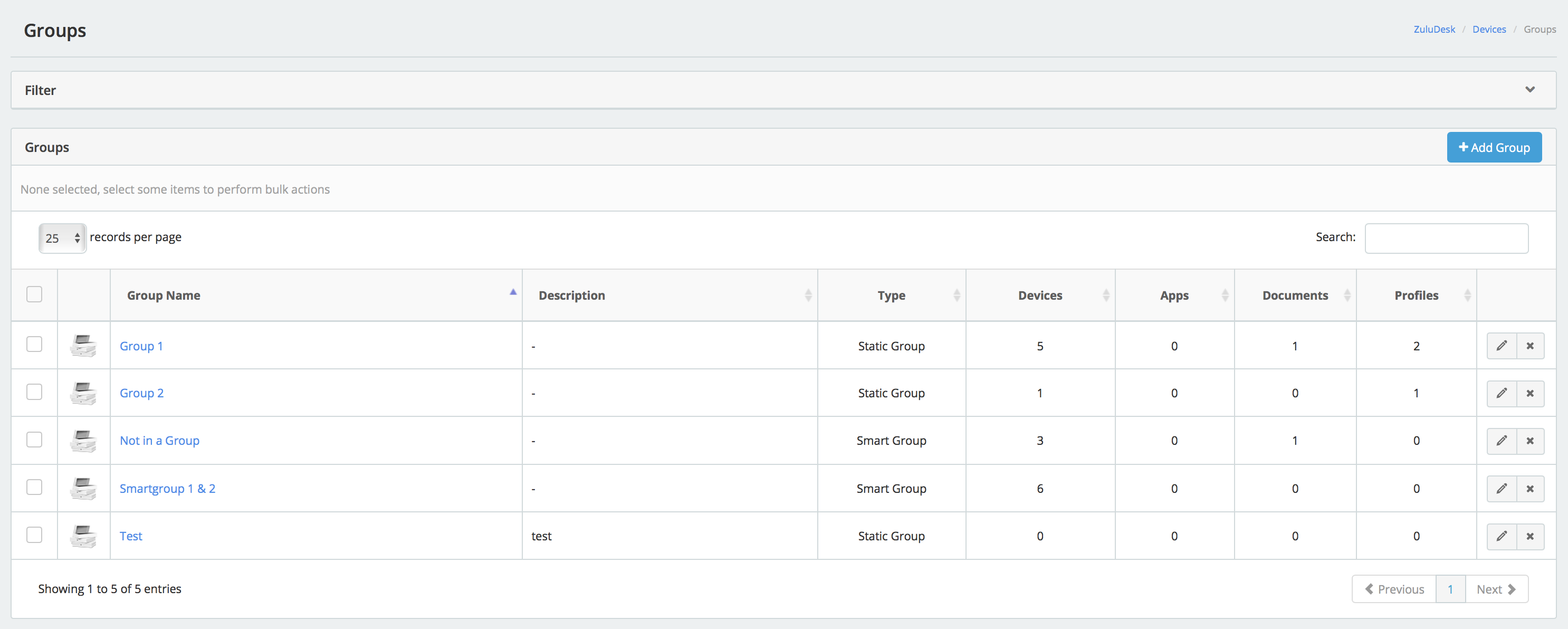 In this overview you can see a list of groups that have been created for the devices, these can either be static groups or smart groups based on filters you can set. Apps will be scoped to these groups.
Enroll Devices

On this page there's information on possible ways to enroll your devices. Note: Enrolling On-device will make it possible to delete the profile.
Placeholders
In the placeholders overview you can assign a device group and owner to a device before they are enrolled. When you enroll the device with a matching serial number it will automatically be assigned to the configured groups and owner.
DEP

This is an overview of devices that you've enrolled in DEP. You can assign a DEP profile for your devices in this overview. By selecting a DEP device you'll get the option to assign a DEP profile to a device, a pop up will appear where you can select a DEP profile you've created in the profile section. There are two statuses for a DEP profile:
Profile Assigned (Yellow)

Profile Pushed (Green)
Assigned means that the profile still needs to be pushed. Pushed means the profile is on the device and the device should be visible in the device overview.