This article describes the features on the Jamf School dashboard.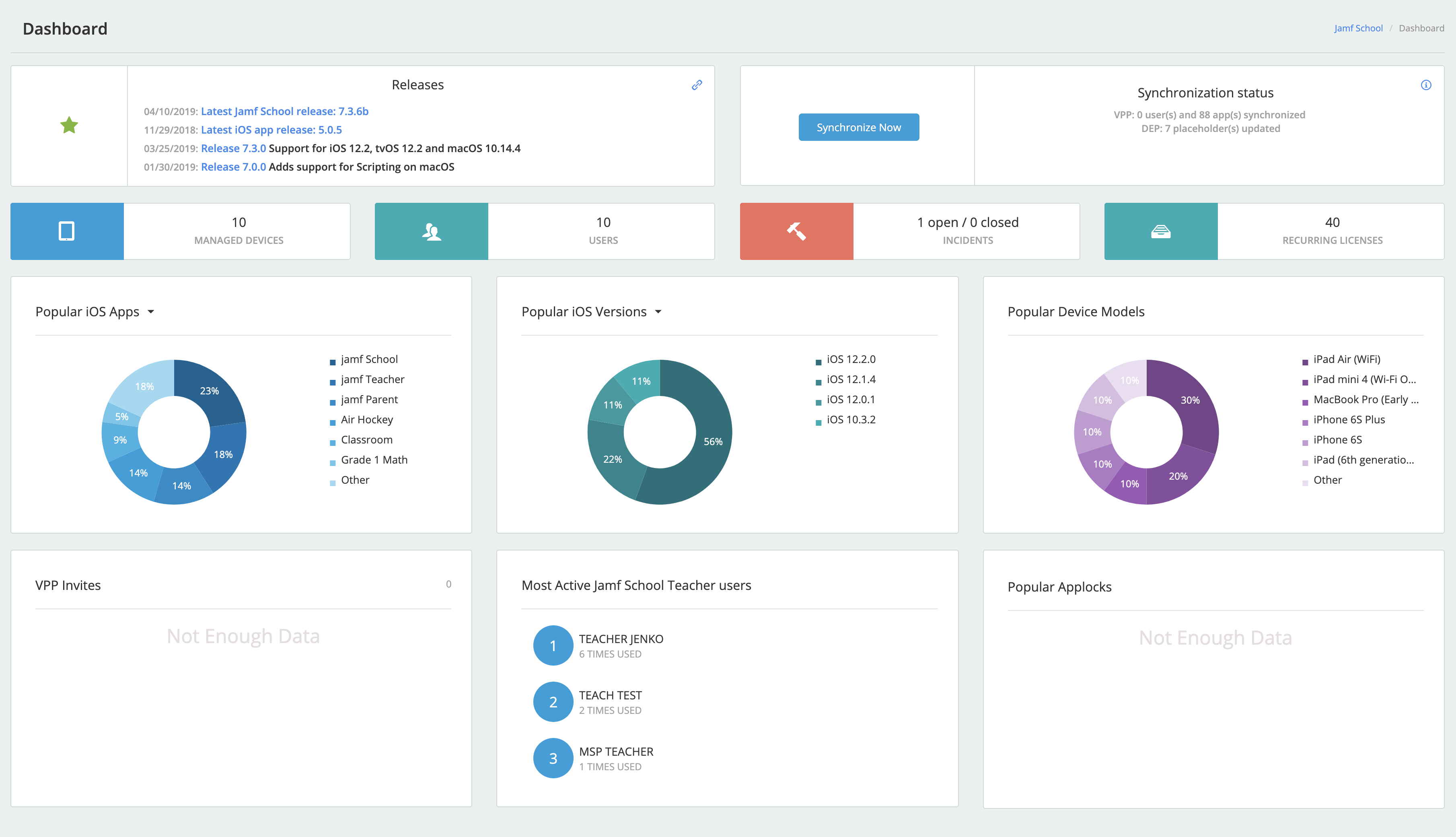 Releases—This is where you will see the newest releases for the Jamf School Management System

Synchronisation information—Here you have information about the following things:

VPP

DEP

Devices

Users

Incidents

License information
Note: To see the most current information, you can synch information manually. For more information on how to synchronize manually, see Post-Deployment Best Practices.
Device, Users, Incidents and License information—These items will display current stats for the listed items

Charts

Popular Apps—Overview of the most used apps in your environment

Popular iOS versions—Overview of the most used iOS versions

Popular device models—Overview of the most used devices

VPP invites—Overview of all the invites sent, associated and retired VPP invites

Most active Teachers—Overview of which teacher uses Jamf School Teacher the most often

Popular Applocks—Most used apps that are being locked by teachers