Configuring a Web Content Filter Profile
One of the options you can set within your Profiles is the Web Content Filter.
With this feature, you can narrow down a part of the internet allowed for use by your students or staff. To enable this filter, navigate to Profiles > Profiles in Jamf School.
Here, you can select the Web Content filter payload under the supervised section. You will be able to choose three options in the pop-up menu shown in the screenshot below:

It is also possible to use a Third Party App to manage your your Web Content Filter by selecting the Plugin option and entering the details of the Third Party App.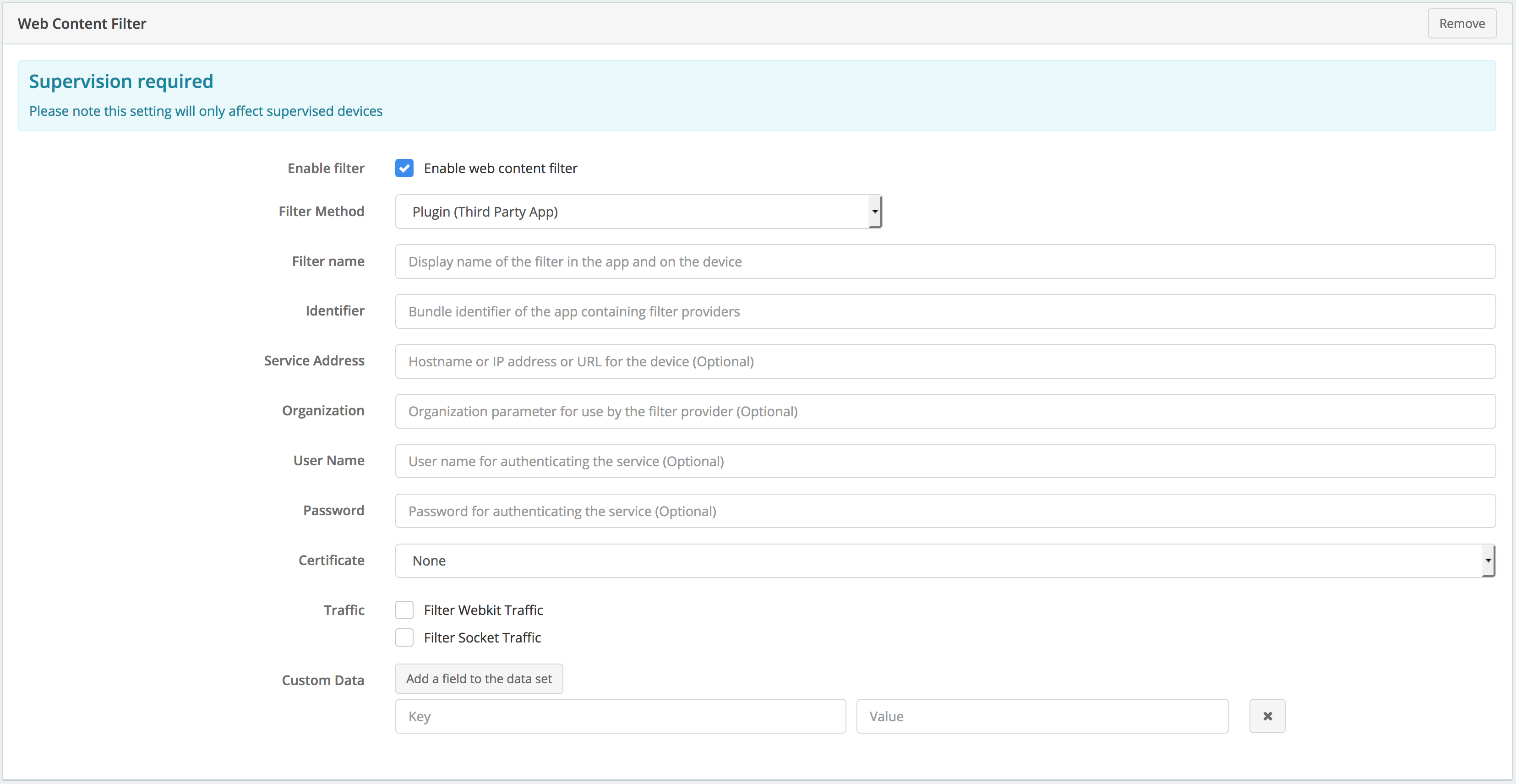 Choose the settings of your preference and click Save. The filter has now been configured within this profile and will be applied on the devices where this profile is activated.