Jamf Protect Dashboards
Jamf Protect dashboards contain useful metrics and visuals of collected data from computers. The following dashboards are available in the Jamf Protect web app:
Detections

Insights

Apple Security

Computers
Detections
The Detections dashboard highlights new alerts from analytic and Threat Prevention detections on computers. The dashboard includes new alert totals based on severity and a line graph that shows the total amount of alerts over the selected time range. You can change the dashboard to only display alert totals in the last 24 hours, 7 days, or 30 days.
You can click on items to view more information about an alert or computer.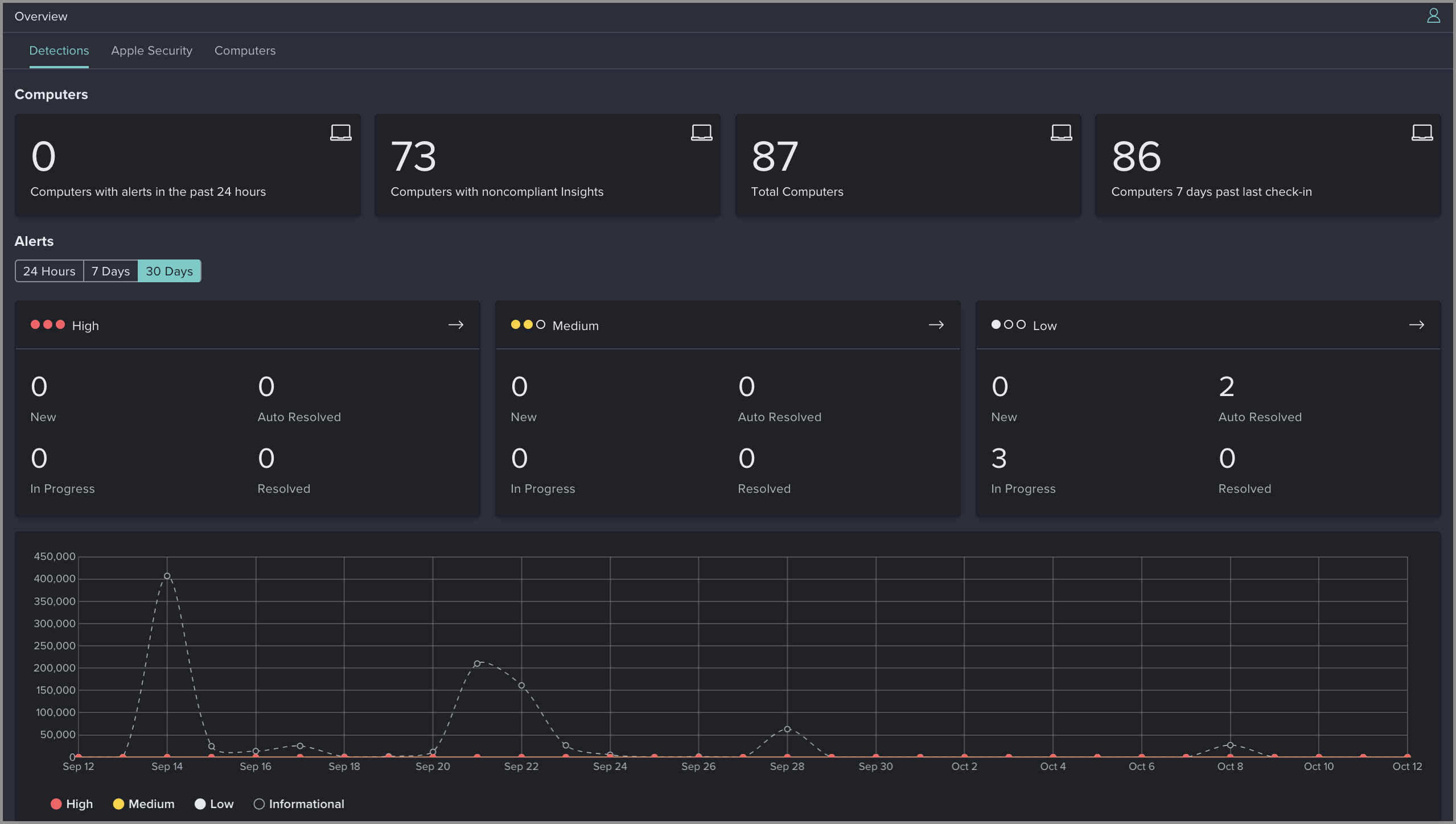 Apple Security
The Apple Security dashboard highlights insights and detections related to the following native security tools:
XProtect

—

Apple's built-in application that scans a binary before it is launched and helps you ensure it is up-to-date on computers.

Malware Removal Tool (MRT)

—

Apple's built-in threat remediation application.

Gatekeeper

—

Apple's built-in control that restricts unsigned or unverified downloaded applications from opening. It functions as a control to limit applications from unverified sources from running without authorization.
To learn more about Apple's built-in security tools on the Mac, see Protecting against malware in the Apple Platform Security user guide.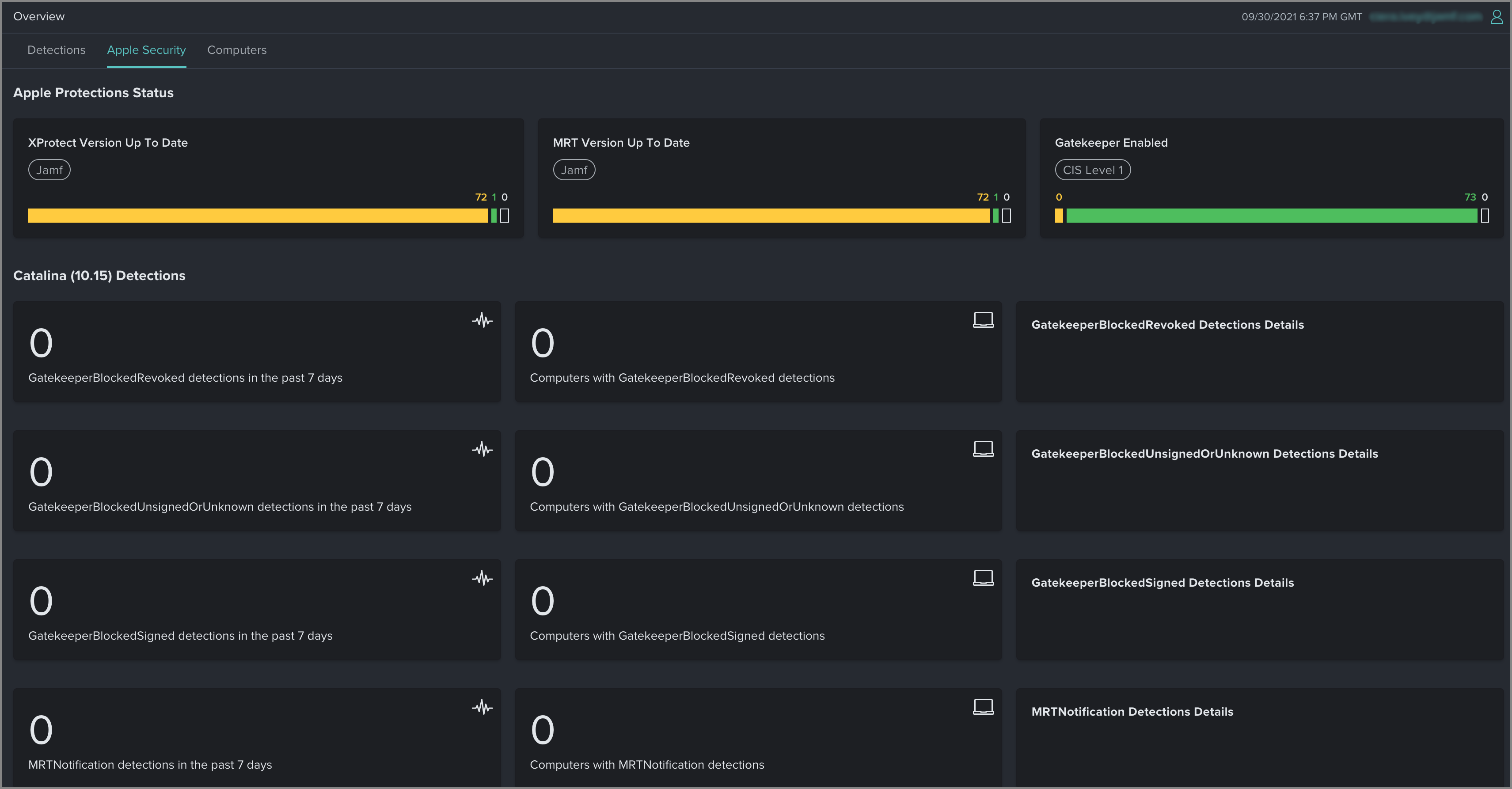 Computers
The Computers dashboard highlights key metrics about computers with the Jamf Protect agent, such as computers with the most alerts, hardware models, and versions of macOS and the Jamf Protect agent on computers. You can click any metric for more information.